Admissions
Our academy currently consists of Year 7, Year 8 and Year 9.
We are growing the academy each year through a new Year 7 cohort.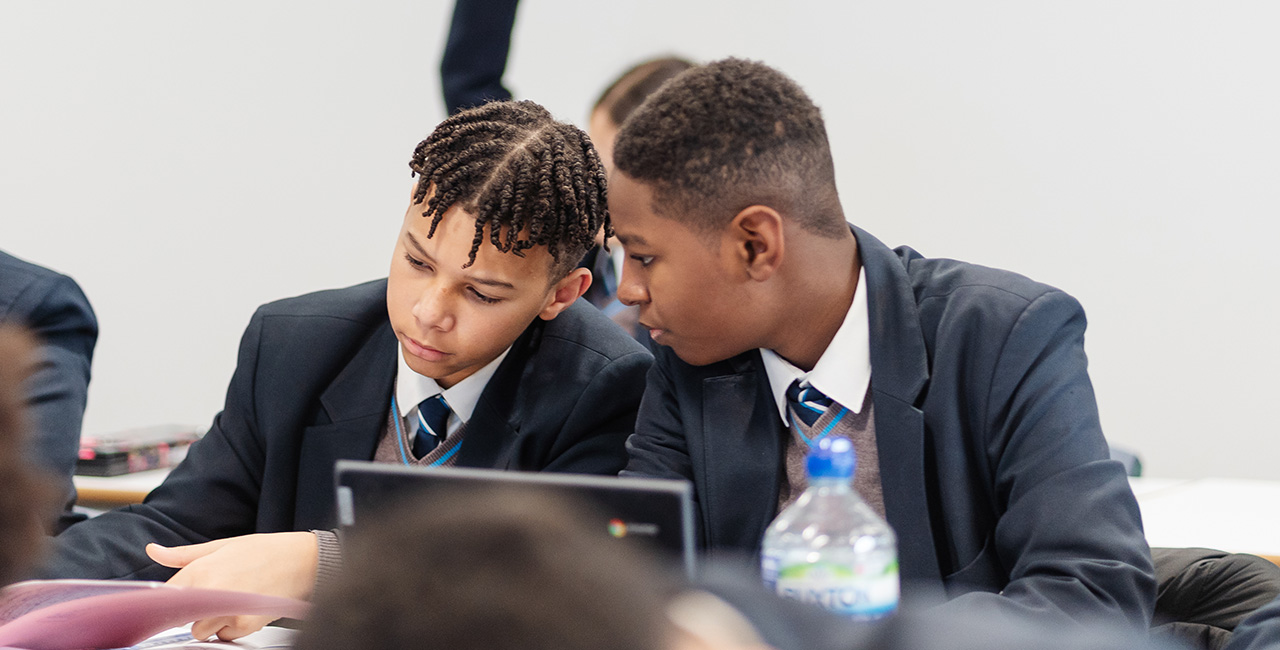 Applications
Applications for a child to start in Year 7 in September, or for mid-year applications, are made through Manchester City Council – please visit manchester.gov.uk/admissions.

---
General Enquiries
Should you have any other enquiries which you would like to discuss with us before submitting your application, please contact our Office Manager by telephone: 0161 250 3101 or by email: bellevue@coopacademies.co.uk

---
Appeals
Please find full information on Manchester City Council's appeals guide.

---
Policies
Other admission policies can be found on our policies page.
For hard copies of our policies, please email bellevue@coopacademies.co.uk
'Pupils are polite, well behaved and respectful in the corridors and classrooms.'